Steef den Uijl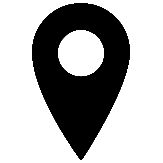 AlmereHolandsko
Responsible for policy work at Dutch Coordination Team
My name is Steef den Uijl and I joined DiEM in 2020, because I believe in the transnational solutions to global issues. I have a background in European Studies.
I have been part of the provisional National coordination team in the Netherlands since 2021. Within the team, I am the contact point on topics of national policy work.
Feel free to reach out to me regarding the movement in the Netherlands!