Διομήδης Σκαλιστής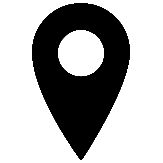 ΑΘΗΝΑΙGrčija
Coordinator of ΤΟΜΕΑΣ ΕΡΓΑΣΙΑΣ ΚΑΙ ΚΟΙΝΩΝΙΚΩΝ ΑΣΦΑΛΙΣΕΩΝ
Born in Thessaloniki and currently living in Athens. Network Engineer and member of DiEM25 since its inception. Also member of our local electoral wing of MeRa25.
My passion is around technology and their capacity
- to liberate people from many form of coersion
- to be used for activist purposes in order to change humanity
- to extend our imagination
My main role in DiEM25 right now is, being a member of the PNC, to help rebuild a local core group. Also via translator collectives to help transcribe and translate texts and videos in English and/or Greek.